The 7 Habits Of Highly Effective Invoices #1: Be Proactive
3 min read
Welcome to Back to Basics - a refreshing revisit of some of the core foundations of credit control. Finance teams with new hires, and accountants and bookkeepers with clients who could do with a solid basis, this is for you.
This week we're kicking off The 7 Habits of Highly Effective Invoices, a series taking a look at the basics of how to get invoices paid on time. Over the coming weeks, we'll continue to revive a habit from the series onto the blog each week.
Come with us now as we dive into Habit 1: Be Proactive.
---
An invoice has one purpose, and one purpose alone: to get paid on time.
At Chaser, we're nuts about getting invoices paid on time1. We've pulled together a list of the things an invoice needs to do in order to get paid on time. These 7 Habits of Highly Effective Invoices are taken from our Founder & CEO David Tuck's experience working as a Finance Director and Accountant.
Habit 1: Be Proactive
Before we start (and in what is a pretty obvious indicator of what is to come!), we need to issue a quick Chaser edict:
If you have work that you have finished and are able to invoice for; stop reading this post and go and issue your invoice. NOW.
Right. Glad we got that out the way. Because being proactive in issuing your invoices really helps getting them paid on time. The sooner your customer receives your invoice, the sooner they can process it for payment.
Recency is your friend when it comes to getting your invoices paid. Your good work is still fresh in your customer's memory. They will never be more positively predisposed towards paying the invoice than they are at that point. The longer you leave it, the more that memory will naturally wane. And the less your invoice is going to jump out saying "pay me!" to your customer. Recency can be an invaluable cheerleader to get your invoice paid. Don't waste it.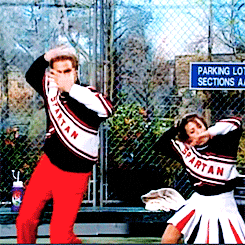 Lessons learned
This was definitely a lesson I learned the hard way. When I was Finance Director of a social network, we originally sent out invoices for our advertising campaigns at the end of each month. This could include work that might have been completed (and therefore invoiceable) three or four weeks earlier. So almost a whole month might pass between us finishing our work and sending the invoice.
We noticed two significant consequences with these belated invoices:
The customers just took longer to pay compared to invoices where we'd just finished the campaign. There was no fresh in memory "oh yes, the campaign went great. Sure thing" with these invoices. They didn't have the recency cheerleader.

We received lots more requests for backing information about the nature of the campaigns we had run and their performance. This was all information that we provided to our customers on completion of their campaigns. But because of the length of time that had elapsed, they had forgotten about it and were asking for it again. This back and forth naturally delayed when our invoice got paid.
So we moved to invoicing our customers as soon as we possibly could. This was slightly more inefficient than invoicing all in one go at the end of the month. But the benefits in terms of improved cashflow vastly outweighed those extra costs.
Be Proactive
So that's Habit 1: Be Proactive. Invoice as early as possible to help your invoice get paid as soon as possible. It's really that simple. Stay tuned for Habit 2: Begin With The End In Mind2.
---
We're also nuts for a good pun. Unfortunately we couldn't think of an appropriate one for this series. So instead we went with a pop-culture reference to Stephen Covey's iconic work to bring you the (hopefully equally iconic!) The 7 Habits of Highly Effective Invoices. ↩

Just to manage expectations for those Steven Covey fans out there: I'm afraid Habit 2 is the last in our streak of using the actual chapter names from 7 Habits in this series. Although it's probably a point of relief that we haven't got an invoicing habit called Sharpen the Saw. That would be disturbing. ↩
Be the first to read the latest blogs by signing up to our mailing list:
By clicking Subscribe, you agree to our Privacy Policy.